SALE!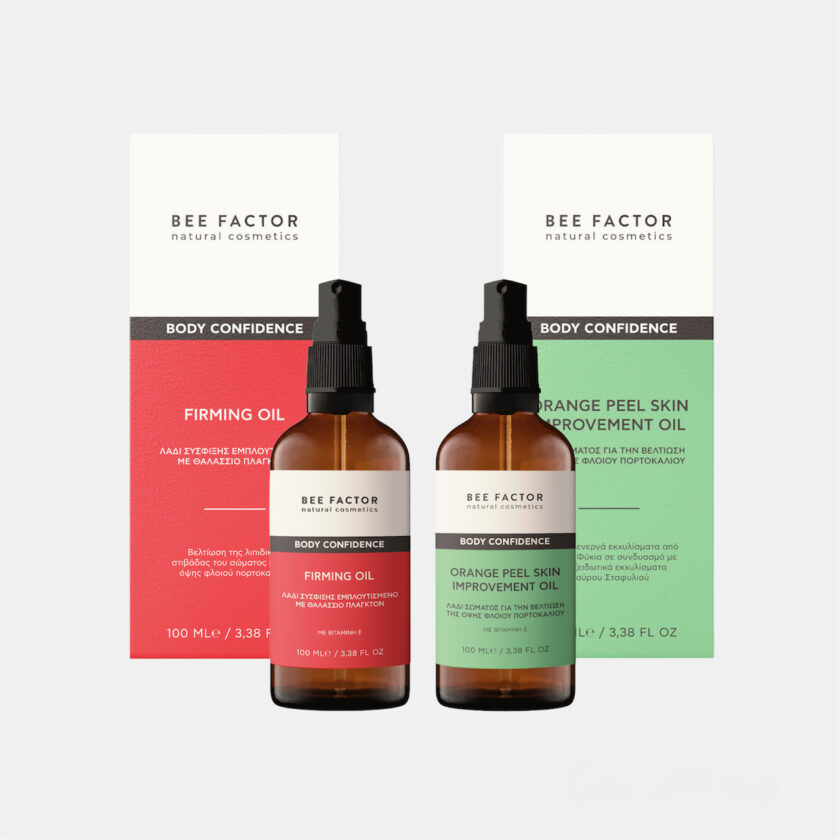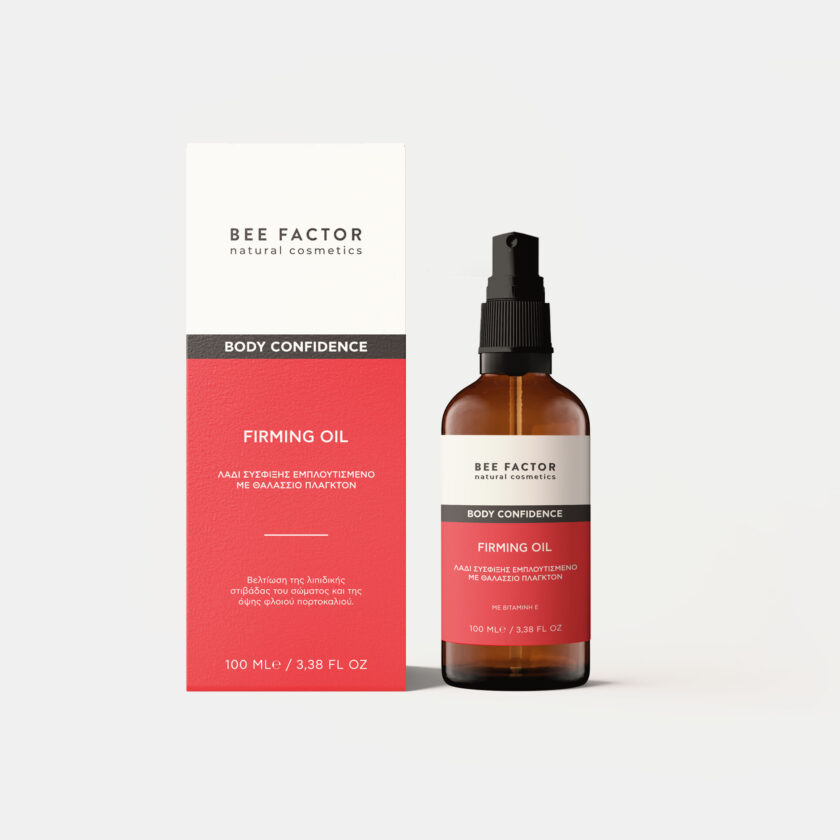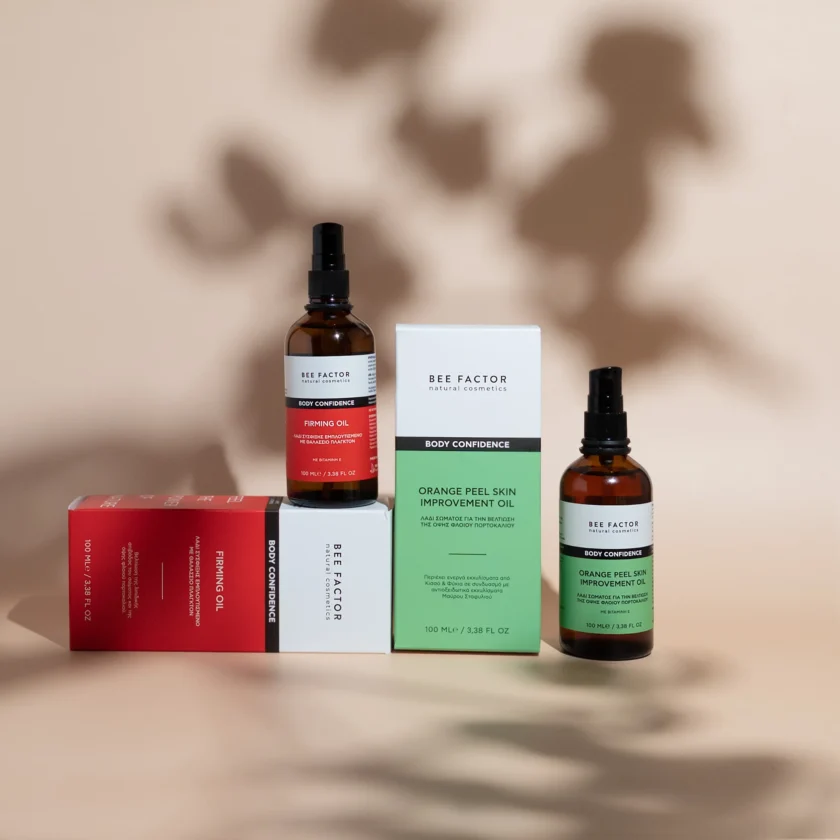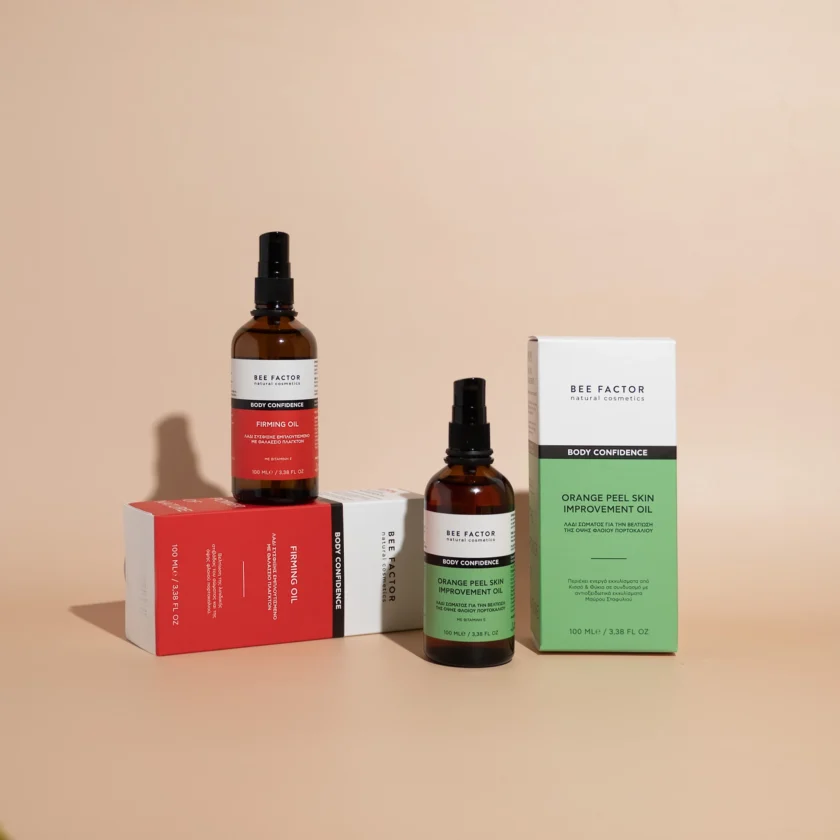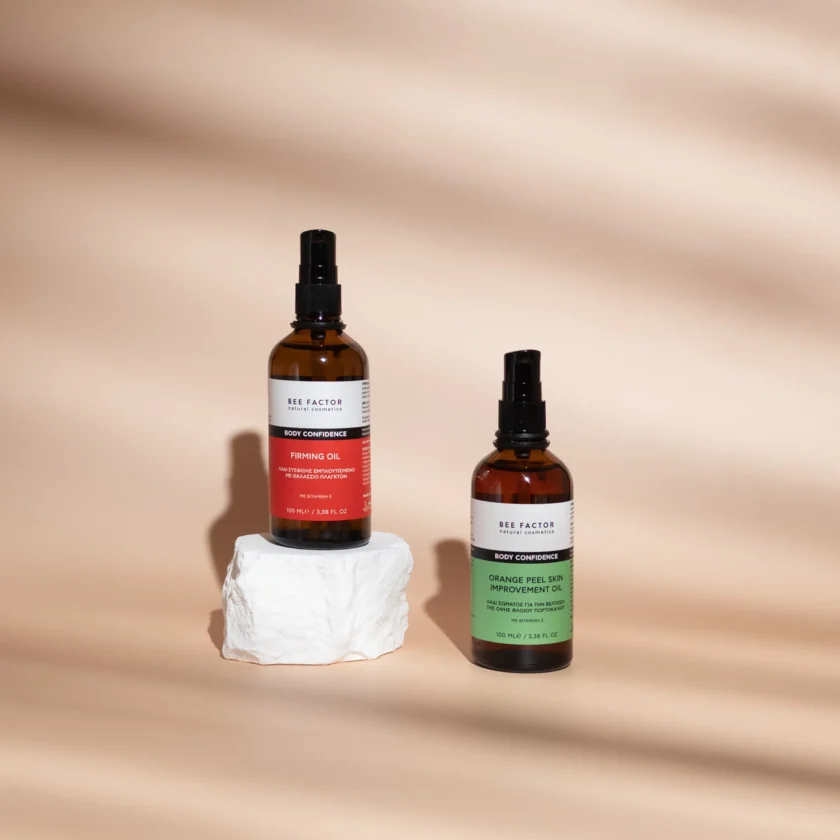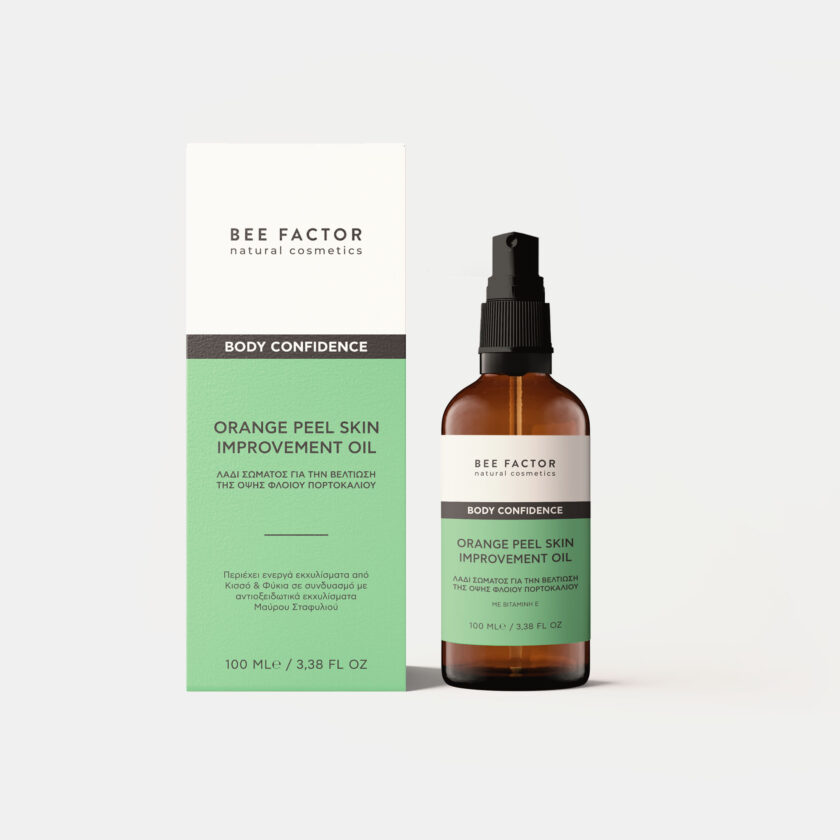 Firming Oil & Orange Peel Skin Improvement Oil Kit
In stock
Firming Oil & Orange Peel Skin Improvement Oil Kit.
A powerful combination to fight against topical fat and cellulite.
The Kit contains:
Their combination achieves the reduction of body fat, the reduction of cellulite as well as the appearance of orange peel.
Firming Oil & Orange Peel Skin Improvement Oil Kit
1→ Thermoactive Slimming Oil – 100ml
Enhances weight loss by activating the fat burning mechanisms of stored adipose tissue. It reduces excess fat and reshapes the body.
With ingredients of natural origin.
It contains seaweed extract (Tisochrysis Lutea) rich in polyunsaturated fatty acids, which cause the creation of active fat cells.
Immediate effectiveness in reducing body fat and cellulite.
Its application reduces the circumference in centimeters of all evaluated areas (thighs, hips and abdomen).
Activation of thermogenesis in subcutaneous adipose tissue after 35 days of treatment.
How to use: It is applied to clean and dry skin with a gentle massage on the abdomen, hips, thighs and chest. Ideally used 2 times a day for maximum results.
External use.
Ingredients:
Ivy Oil, Slimming Agent, Fractionated Coconut Oil, Cetiol CC, Cetiol OE, Vegetable Silicone, Vitamin E
---
Multivalent anti-cellulite oil which activates the lipolysis mechanism, reduces cellulite and orange peel skin appearance and achieves binding of skin tissue. At the same time, it hydrates and simulates the skin. Thus, the skin restores its firmness and uniformity.
Lipolysis and Microcirculation Activation – Control of Local Fat and Cellulite  – Detoxification and hydration.
Oil with 100% natural origin ingredients that increase microcirculation and helps against local fat and cellulite with only a few minutes massage every day.
The active mixture of essential oils from Cinnamon , Rosemary, Black Pepper, Chili creates hyperaemia resulting in the burning of topical fat.
How to use:  Apply daily to the body, on a clean skin, massaging for a few minutes from the bottom to the top. Stick to the problem areas. Rinse hands thoroughly after use  
External use.
Ingredients: Ivy Oil, Algae Extract, Avocado Oil, Hazelnut Oil, Grape Oil, Cinnamon Oil, Oil Rosemary, Essential Oil Black Pepper, Essential Chili Oil, Vitamin E.
| | |
| --- | --- |
| Weight | 0.400 kg |
| GTIN-13 | 5212024901132 |
| MPN | 01132 |
| Manufacturer | Bee Factor Natural Cosmetics |