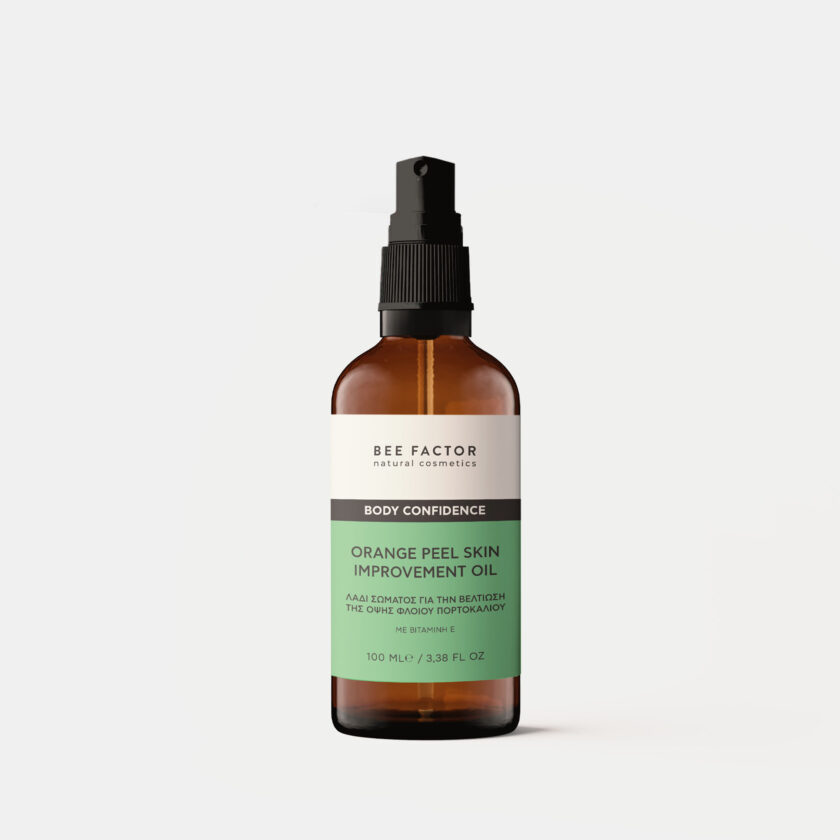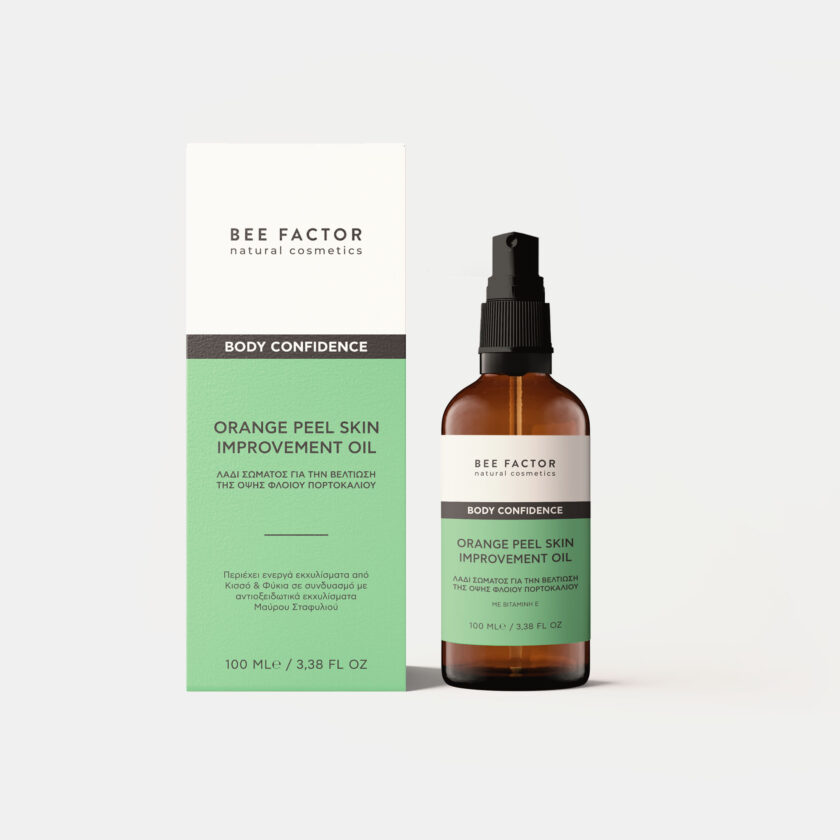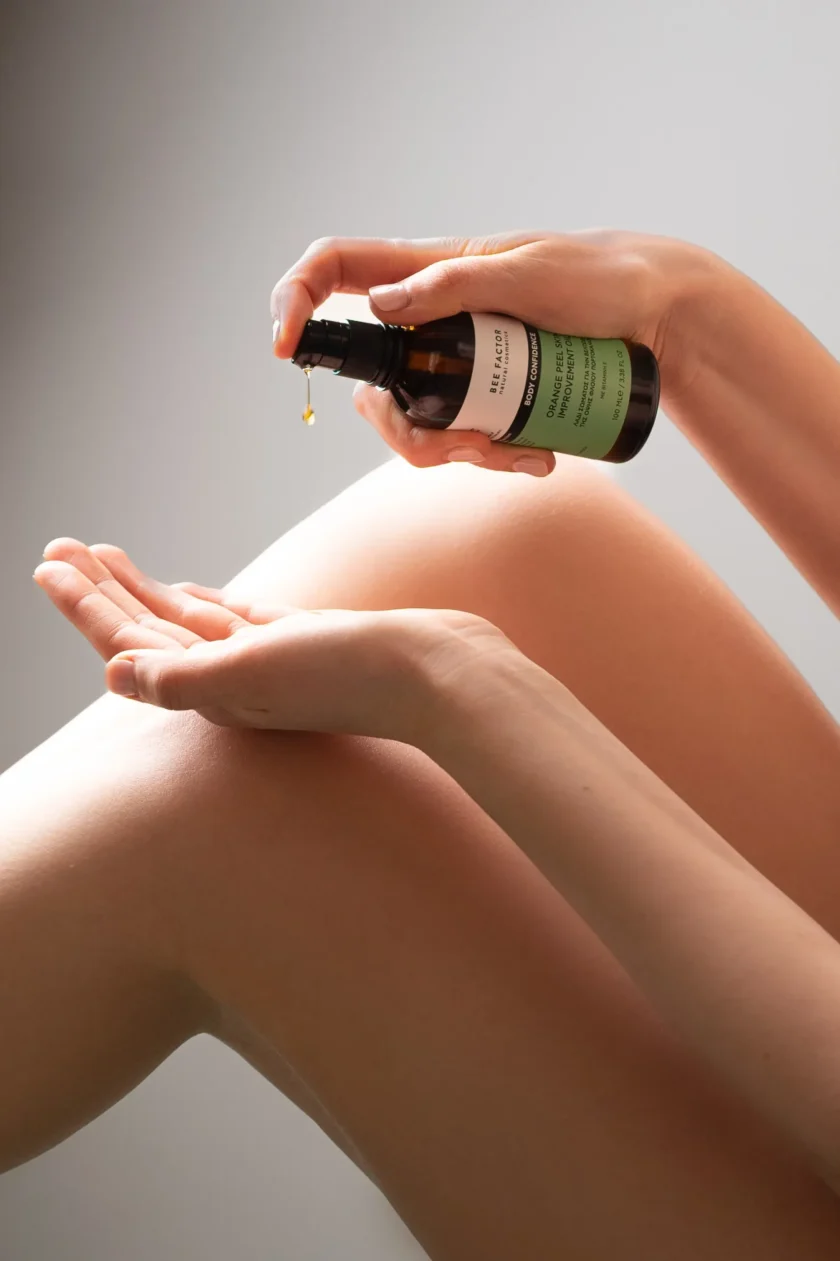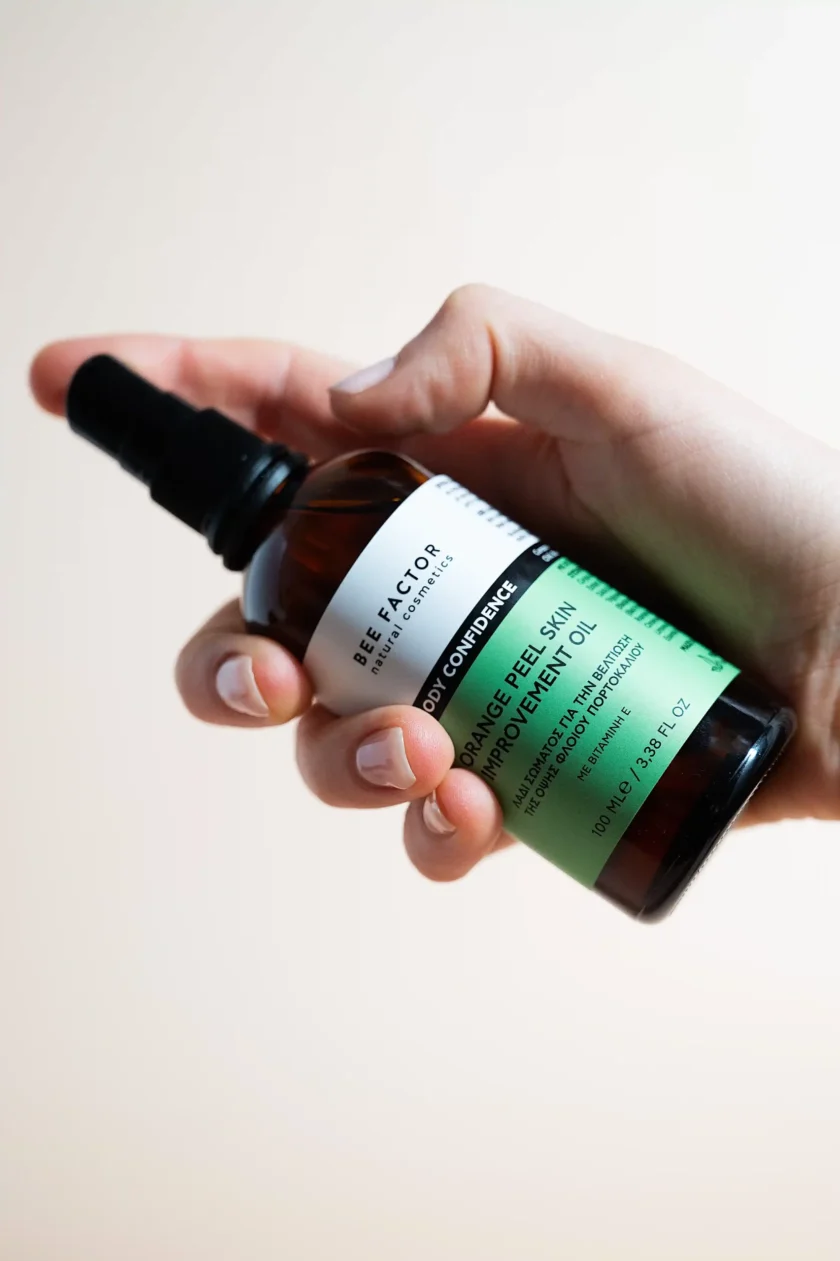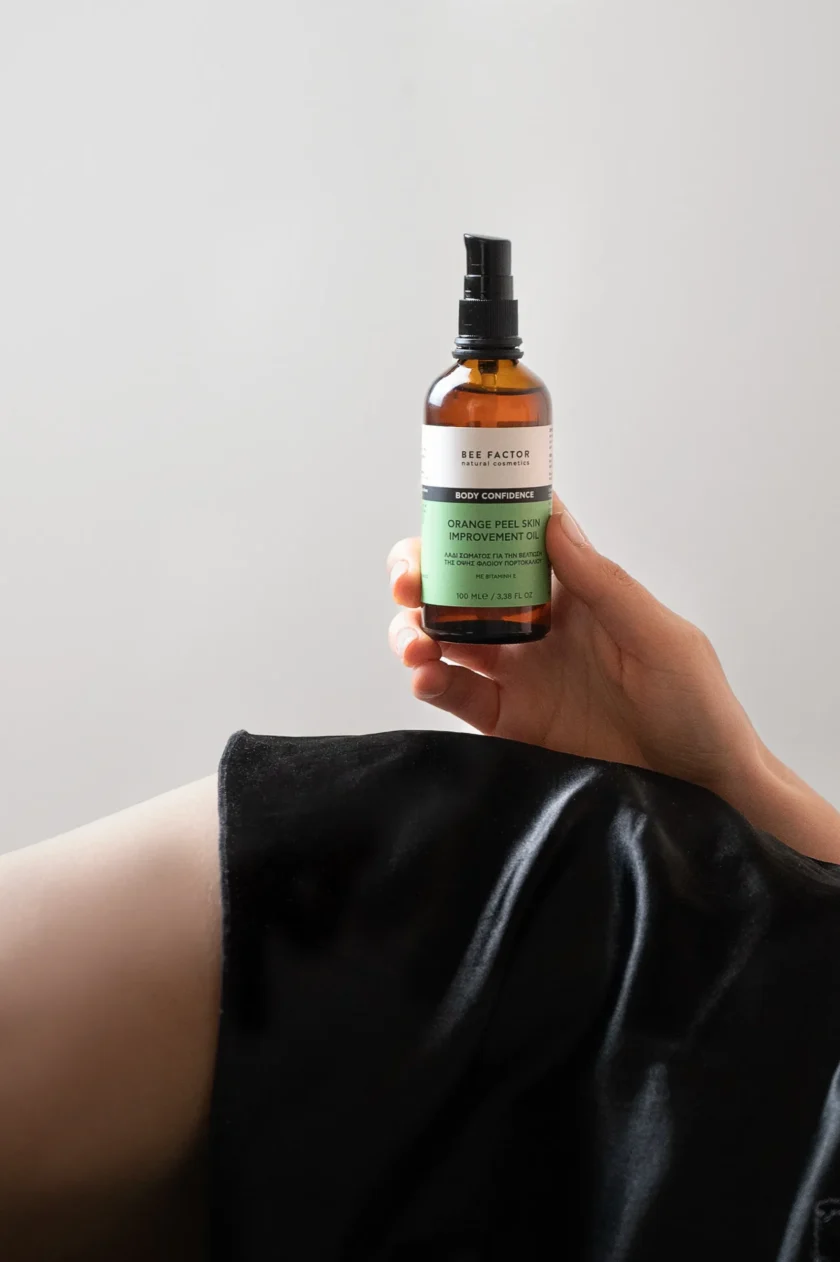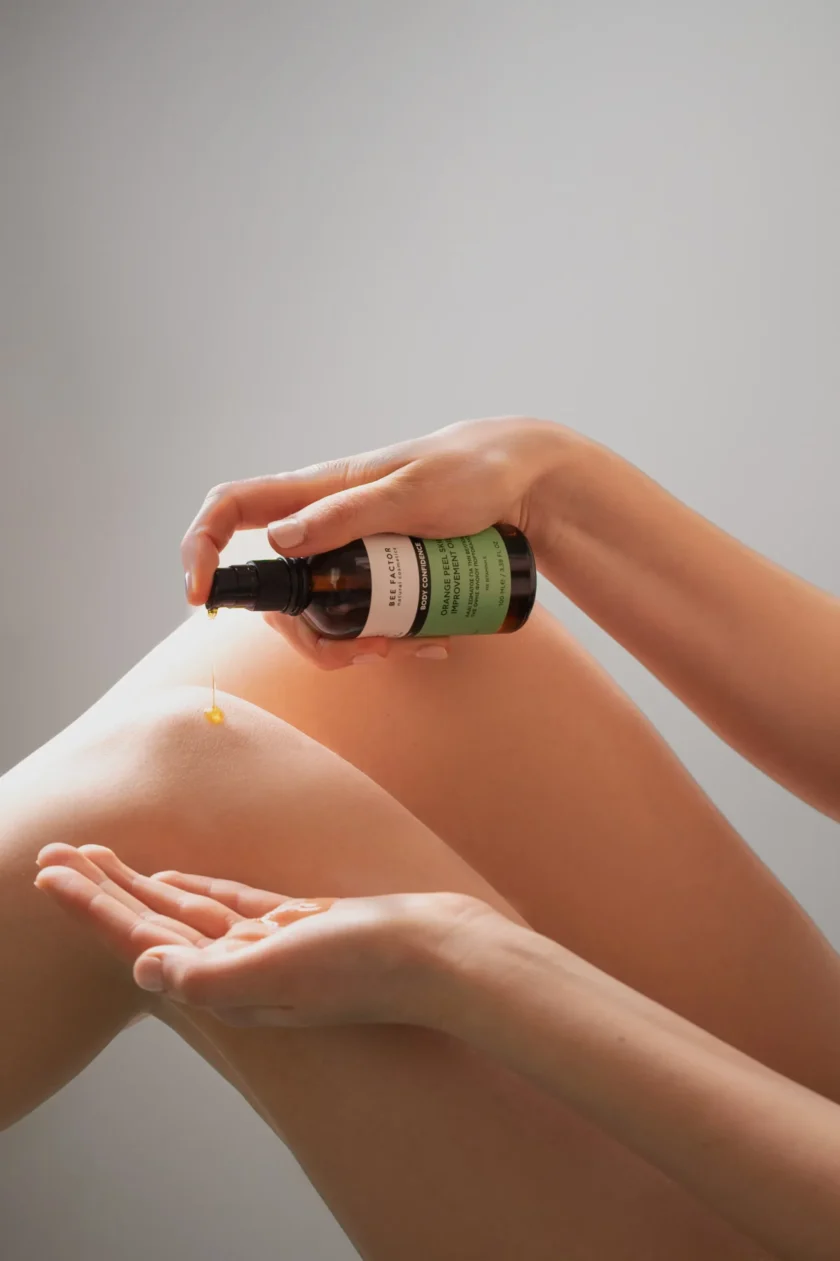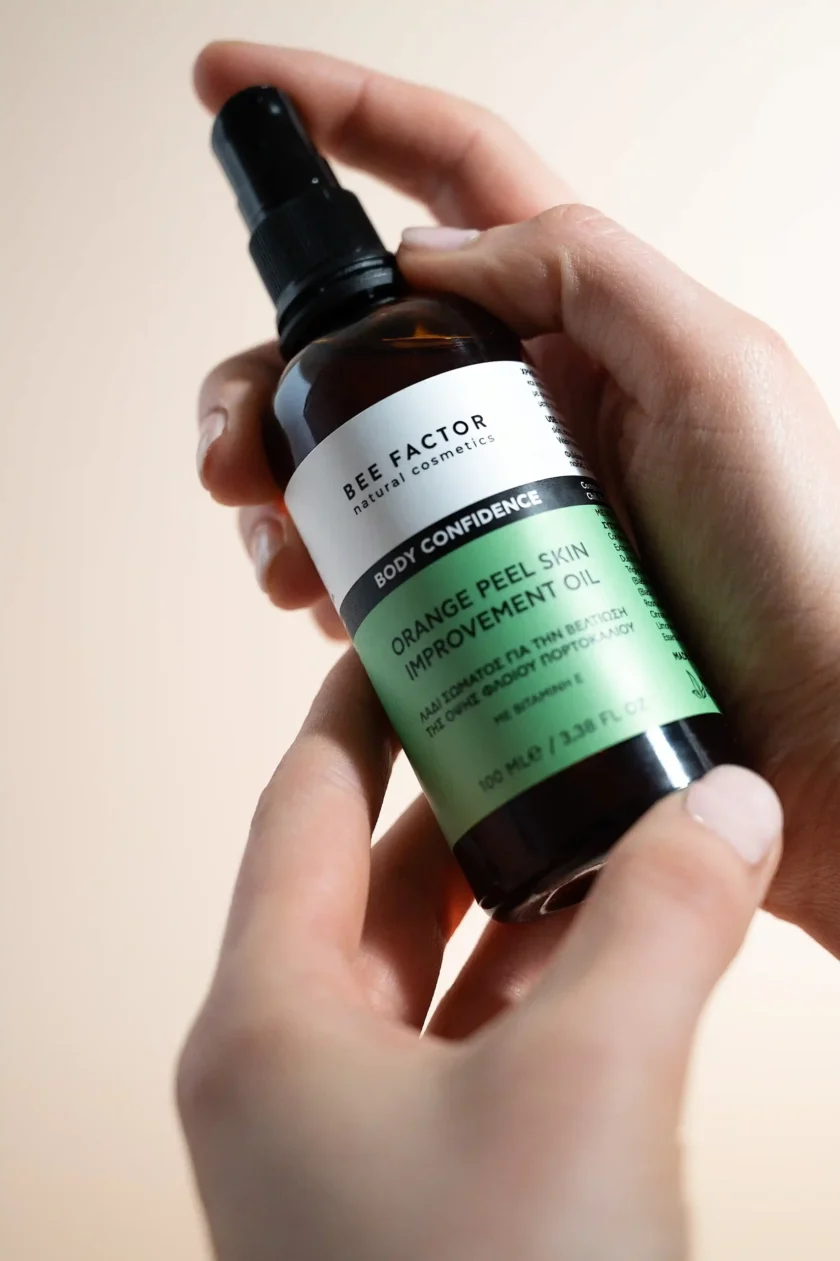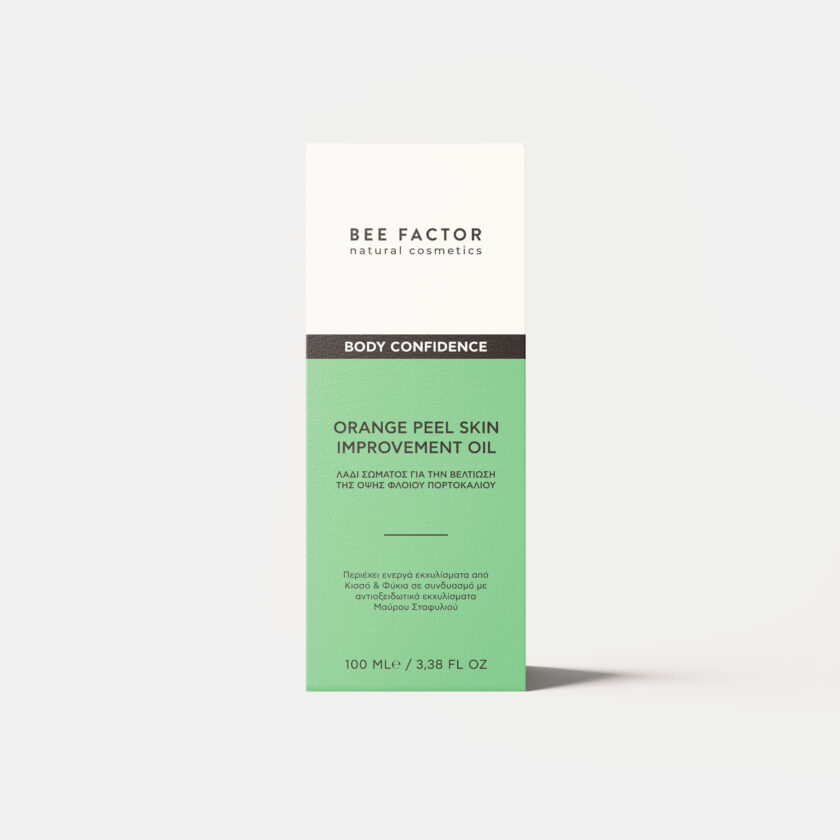 Anti-Cellulite Oil – 100ml
17.90€
In stock
Multivalent anti-cellulite oil which activates the lipolysis mechanism, reduces cellulite and orange peel skin appearance and achieves binding of skin tissue. At the same time, it hydrates and simulates the skin. Thus, the skin restores its firmness and uniformity.
Lipolysis and Microcirculation Activation – Control of Local Fat and Cellulite  – Detoxification and hydration.
Oil with 100% natural origin ingredients that increase microcirculation and helps against local fat and cellulite with only a few minutes massage every day.
The active mixture of essential oils from Cinnamon , Rosemary, Black Pepper, Chili creates hyperaemia resulting in the burning of local fat.
Usage:  Apply daily to the body, on a clean skin, massaging for a few minutes from the bottom to the top. Stick to the problem areas. Rinse hands thoroughly after use  /  external use only.
Ingredients: Ivy Oil, Algae Extract, Avocado Oil, Hazelnut Oil, Grape Oil, Cinnamon Oil, Oil Rosemary, Essential Oil Black Pepper, Essential Chili Oil, Vitamin E.
Anti-Cellulite Oil – 100ml
Bee Factor Natural Cosmetics
The therapeutic and beneficial properties of its ingredients
Ivy Oil :  Ivy oil has multiple benefits, its main active ingredients are saffonines such as Hederacoside C, which is responsible for the vasoconstrictor and antibacterial properties of the plant, caffeic acid providing anti-inflammatory and slimming properties, saponoids, fight cellulite and deliver detoxifying benefits.
 Ivy oil is known to increase microcirculation, thereby reducing cellulite and symptoms of tired feet.
Algae extract: Extract obtained by extraction of seaweed. It is rich in ingredients such as sulfur polysaccharide fucoidan , which has the ability to inhibit lipogenesis, enhance slimming and improve the appearance of orange peel skin.
It effectively enhances the elasticity of the skin and confers moist properties, thanks to the amino acids and polysaccharides it contains. In addition, being rich in vitamins and salts, it offers stimulating, firming and refreshing benefits to the skin. Finally, it has a strong antibacterial activity which benefits in the care of the skin with a tendency to inflammation and irritation.
Avocado oil: It consists of fatty acids (Palmitic, Oleic, Linoleic acid), Vitamins (A, D & E), and it is highly compatible with the hydrolipid membrane of the skin. It therefore offers regenerative properties. In addition to its moisture, nutritious and soft effects, it effectively prevents loss of moisture and thus maintains the correct functioning of the epidermal barrier.
Avocado oil reinforces collagen production by leading to more firm skin with increased elasticity. It also confers an antioxidant effect and acts against the free roots.
Hazelnut oil: Hazelnut oil consists of unsaturated fatty acids with approximately 70% oleic acid Omega-9 and 18% linoleic acid Omega-6. It also contains unsaponifiable material consisting of beta-sitosterol (which confers anti-inflammatory properties) and tocopherol (vitamin E) which provides a high antioxidant effect.
Hazelnut oil provides nutritional and moisturizing benefits to the skin. It restores the functioning of the lipid barrier and reduces the epidermal loss of humidity. Because of its tannin content, the oil provides astringent and tonic properties. Particularly suitable for mature and dry skins, it increases the elasticity of the skin and the production of collagen, thus reducing the appearance of wrinkles and thin lines.
Grape oil: Grape Oil is a rich source of linoleic acid  omega-6, which offers key benefits to the skin. In fact, it plays an important role in the hydration, repair of the lipid barrier, skin glow and healing of wounds.
Extremely nutritious, it also contains Omega-9 oleic acid, palmitic and stearic acid which alleviate skin conditions such as dryness, eczema, psoriasis and inflammation. Thanks to its phytosterols (mainly beta-sitosterol) and carotenoids, grape oil provides anti-inflammatory and antimicrobial properties. Enhances tissue regeneration and improves humidity retention.
Cinnamon Oil: It consists of vitamins, minerals, flavoids, antioxidants and phenolic compounds. It contributes to the effective slowdown of aging processes, it provides stimulating properties, anti-inflammatory and antibacterial activity. It improves blood circulation, and it reduces cellulite.
Oil Rosemary: It enhances the nervous system and stimulates circulatory (cellulite), is rich in phenolic terpenes (carnosol, carnosic acid, urosolic acid), polyphenols (rosemarinic acid), and flavoids (apigenin, luteoline) which offer beneficial, stimulating and antioxidant benefits to the skin.
The extract of rosemary neutralizes the free roots, prevents early aging, enhances collagen production and stimulates the rejuvenation of the skin.
Black Pepper Oil: It stimulates the endocrine, immune and circulatory system, enhances metabolism, stimulates weight loss, enhances microcirculation and provides heating properties by treating cellulite.
Chili Oil: Extremely rich in vitamin C as well as in capsaicin, which is the main component of red pepper. Capsaicin is responsible for the plant's heating properties and its medicinal qualities.
It enhances metabolism and the immune system, detoxifies, cleans up, increases sweating thanks to its heating properties, and stimulates blood circulation. It enhances weight loss, it fights cellulite and fluid retention. It also relieves pain, muscle intensity, rheumatism, arthritis, neuralgia.
Vitamin E: Vitamin E is a liposoluble vitamin with antioxidant properties. It protects cells from free roots and can prevent premature aging of the skin caused by UV radiation. Its soft benefits help to strengthen the epidermal barrier, protecting the lipid balance and reducing transepidermal water loss.
Among other things, it provides an antioxidant, anti-aging, moisturizing, anti-inflammatory effect and helps to maintain vegetable oils and fats well by preventing premature oxidation.
| | |
| --- | --- |
| Weight | 0.200 kg |
| GTIN-13 | 5212024903624 |
| MPN | 03624 |
| Manufacturer | Bee Factor Natural Cosmetics |
Use
Apply daily to the body, on a clean skin, massaging for a few minutes from the bottom to the top.
Stick to the problem areas.
Rinse hands thoroughly after use/external use only.
Ingredients
Ivy Oil, Algae Extract, Avocado Oil, Hazelnut Oil, Grape Oil, Cinnamon Oil, Oil Rosemary, Essential Oil Black Pepper, Essential Chili Oil, Vitamin E.